[This post is outdated]
Call of Duty was recently launched on Mobile platform and it has become the most liked Shooter Game for Android with Immersive graphics and outstanding gameplay on mobile.
In this article, I will be guiding you to unlock the female avatar or female character on Call of Duty Mobile. Also, the Female Avatar on Call of Duty Mobile looks stunning and attractive.
Actually, Call of Duty failed to include a female avatar and it purposely lacked the male or female selection option during the initial setup. The COD Fans claim that this might be due to prevent Tea Bagging or sexual attractions during gameplay.
However, the game recently launched an update including the female avatar on the Call of Duty Mobile Version on its new Crate and named the character as Battery Demolitions and it comes in a Premium Crate that costs 15CP.
You can either buy a Single Crate for 15CP or get 10 Crates for 135CP which saves you 15CP. And the price of CP will be real cash and cannot be availed from the game.
The Price of 1CP is almost equal to 1Rs in real money and the minimum package is 80CP for 79Rs and 400CP for 399Rs and so on.
Steps to Get your Female Avatar:
So, I assume you to be someone like my COD Partner who is constantly worried about not having a female avatar and hates using Male Avatar to showcase her Pro Player Skills.
Just follow these simple steps and get your female avatar in less than no time.
1. Fire Up your Game Call of duty Mobile and make sure the latest version runs on your device.
2. Buy Some Game Coins (CP) sufficient to test your luck on multiple item Crate.
3. Head on to the Store Section on the Bottom Left corner in the Home Screen.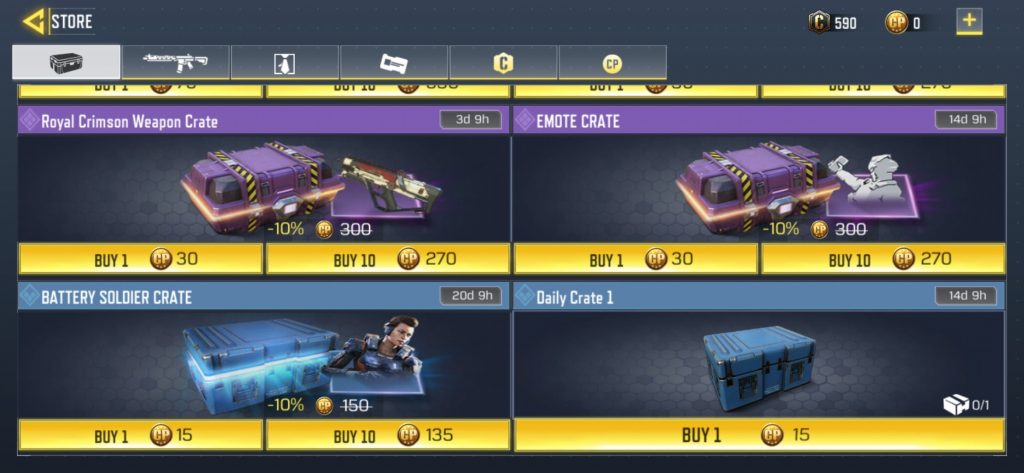 4. Buy the Battery Soldier Crate (until the female character unlocks as its purely based on luck).
5. Voila! Open the Crate and switch your Avatar on the Loadout.
The Good-Bye Section:
I think this article would be of great help to those who are dreaming of a female avatar in gameplay.
I hope you find this helpful and thanks for spending time here.
Cheers!